Home security is a vital factor in protecting yourself and your family from potential danger. It can be difficult to know which items are best for home security, so this article will help you become aware of the essential home security items that you should consider. We'll look at the different types of home security solutions, such as locks and alarms, as well as what to look out for when purchasing these products. Best Essential Home Security Items You Must Know.
1. Intruder Alarm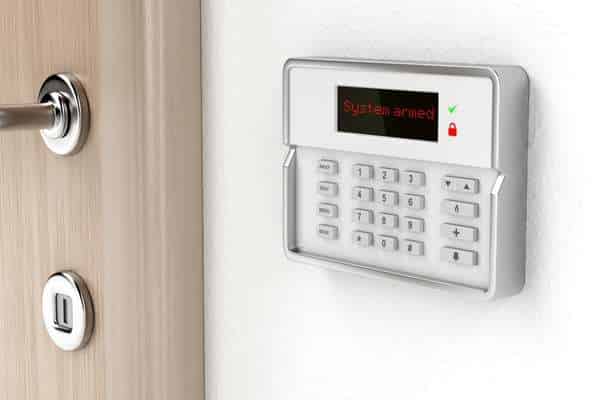 When it comes to home security, an intruder alarm is one of the most important items you must know. An intruder alarm is a device that can detect unauthorized entry into your home or property. It can be used to alert you and the authorities of any potential dangers.
Types of intruder alarms include motion sensors and window/door contacts. Motion sensors detect movement within an area, while window/door contacts sense when a door or window has been opened or closed and can sound an alarm if triggered. Some systems also allow for remote monitoring and control, allowing you to monitor your home from afar with your smartphone or computer. They can also act as a deterrent for criminals who may target homes without proper security measures in place.
2. Outdoor Security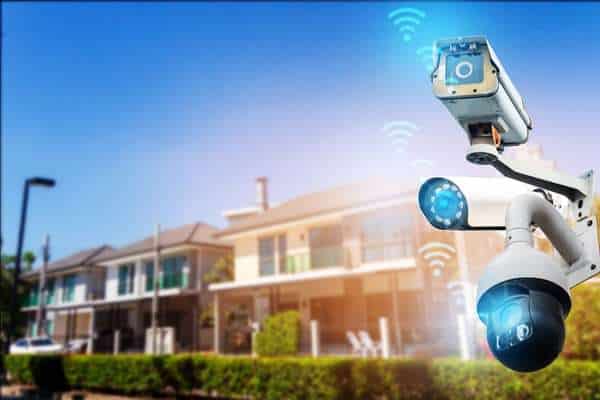 If you are looking for extra security for your home, outdoor security is a must. There are a variety of home security items that can help increase the safety and protection of your property. Here are some essential items you need to know about when it comes to outdoor security:
Motion Sensors. Motion-sensing devices detect movements and trigger an alarm when an intruder enters the vicinity. These sensors come in various shapes and sizes and can be used in areas such as driveways, patios, gardens, or even near windows or entrances.
3. Indoor Camera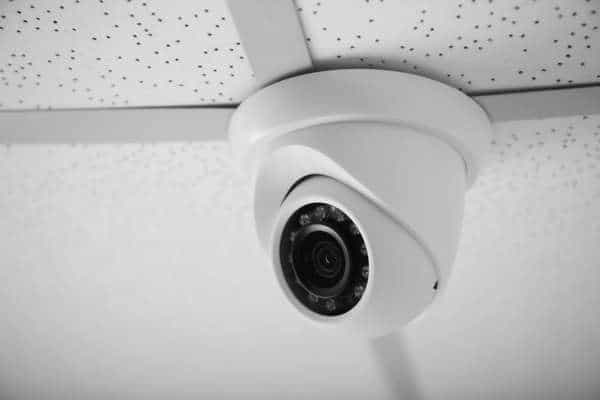 Keeping your home secure is paramount and having the right security items can help protect you and your family. Indoor cameras are a great way to keep an eye on the inside of the house; here are some things you must know before investing in one.
Indoor cameras come in a variety of shapes, sizes, and features. Before purchasing one, it's important to consider what type of camera you need for your specific situation. See More
4. Doorbell Camera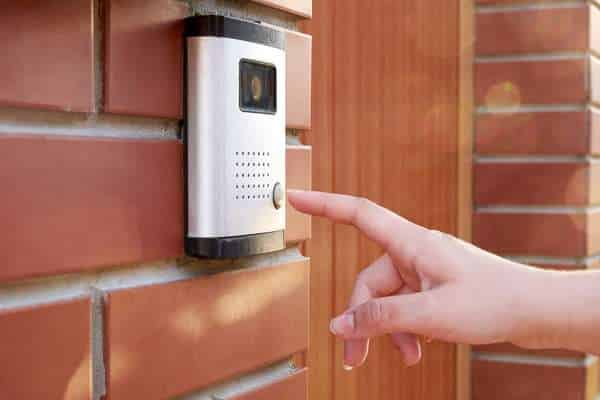 Every home needs the right security items to keep it safe. Doorbell cameras, in particular, have become increasingly popular in recent years and are a must-have for homeowners who want to be sure their home is secure. A doorbell camera allows you to see who is at your front door without having to open it yourself. You can monitor visitors from an app on your phone or laptop, and some models even allow you to speak directly with them through two-way audio.
The installation of a doorbell camera is relatively straightforward and can be done by the homeowner in just a few steps. Once installed, you will be able to view real-time footage or recorded clips of anyone who approaches your front door.
5. Combination Lock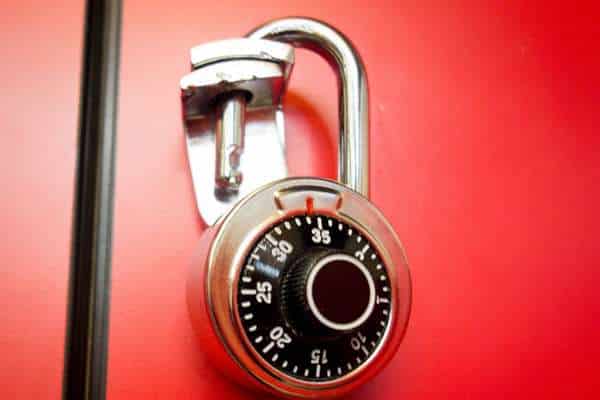 Are you looking for a way to improve your home security that doesn't involve buying a new home security system? If so, you may want to consider using a combination lock. A combination lock is a type of lock that can be opened by inputting a specific sequence of numbers or letters. This makes it more difficult for someone to gain unauthorized access to your home.
6. Smart Lock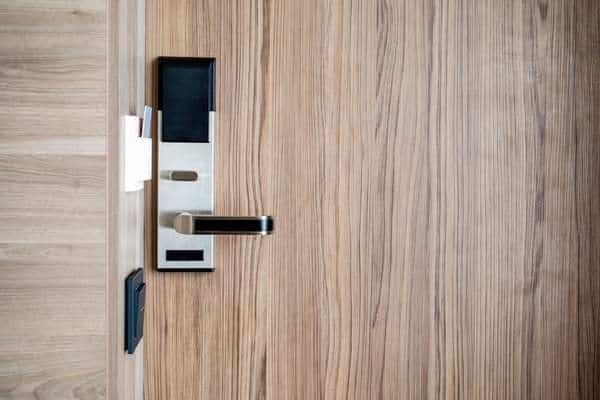 Securing your home is paramount in creating a safe and comfortable environment. Smart locks are one of the most important home security items you need to know about if you want to keep your family safe and secure. These high-tech devices allow homeowners to control access to their homes with just a few clicks of a button – an invaluable tool for anyone wanting an extra layer of security.
Smart locks can be integrated with other connected home products like cameras or lights, allowing users to remotely monitor and control entry into their homes. With some smart lock models, users can grant access via codes or even unlock doors using voice commands and biometric authentication systems. The ability to provide keyless entry also eliminates the need for physical keys, reducing the risk of theft or loss.
7. Smart Plug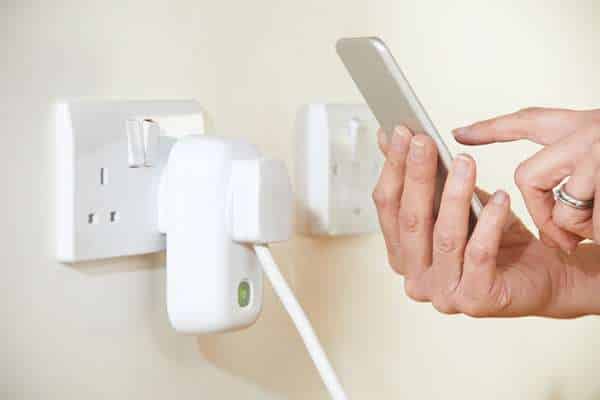 When it comes to home security items, one of the most important items you should know about is the smart plug. Plugs are a type of device that allows for easy and secure control of appliances and other electronics from anywhere in your home. With a single app, you can easily control what's plugged in from a distance.
8. Smoke Detector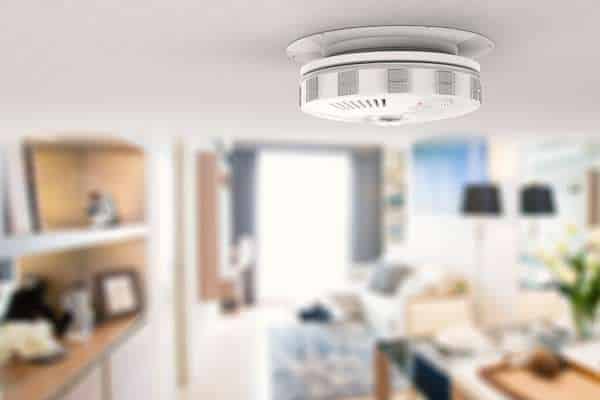 A smoke detector can provide an extra level of security for your home and family. Smoke detectors are not only effective in detecting fires but also Burglars. A smoke detector will sound an alarm if it detects smoke, even if there is no fire. This alarm can scare away a burglar and may give you time to call the police.
Smoke detectors are an important part of home security. They can help to prevent fires and save lives. However, many people do not have smoke detectors in their homes.
Final Thought
Home security is important for everyone. By following the tips above and adding a few essential home security items to your home, you can help keep yourself and your family safe. Remember to always be vigilant and report any suspicious activity to the police. Stay safe! Best Essential Home Security Items You Must Know.